Welcome to
Got2MotoGraphics.com!
Your one stop shop!


Remember to send me a message if you want
any custom orders. All inquiries are welcome to accommodate your events!

And Great Riding To Ya!
-Nick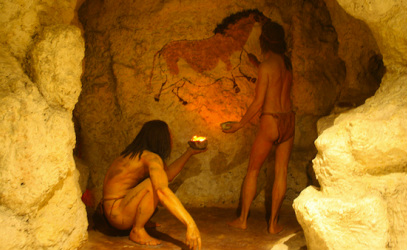 Imagination! The basic beginnings of all designs.

We all share the ability to create shapes,colors and figures.
Sometimes expanding upon images we've seen throughout history
and the multitude of wonderful cultures we benefit from.To exploring
the depths of the Oceans and the star studded heavens above along
with the stunning wilderness between.

As enjoyable as it was freely wondering from cave to cave in the
stylish loin cloth of the time.It became painfully obvious we needed
new tools to help convey experiences and share statements in a much
more efficient manner.


---
Then came the digital age!

Even as inspiring as the early days were,Now even the basic concept can be realized and produced in a matter of moments.
Sophisticated software and machines that produce massive
amounts of precise quality digital images at an outstanding
cost effective boost to your bottom line.

The perfect solution for all your visual communication requirements.

Got2Moto Graphics specializes in the very best medium in the market today utilizing 3M reflective vinyl material.
Lasting for years and years with no fading or peeling yet easily removable as you wish!
We do still prefer wearing the loin cloth though!



---

A Memorial To Russ

I hope my improvements are everything you could have dreamed or asked for old man. I'm trying to do everything you wanted to do to your business and improve in every way. I really hope you approve of my decisions. Not a day goes by that we don't think about you. My only regret is that I didn't take an interest in your business and passion sooner, so I could have seen your face when I cut the first decal for you. Not a day goes by we don't think about you and love you. I never got around or wanted to write a paper obituary, but who needs that when you have a the internet?

To an amazing boss, a wonderful husband, and an even better father.
Russ Ryan June 28th 1956 - June 9th 2014 Love You Dad
-Nick

Graffiti becomes Art!

*Advertising blitz *Moto Rally stickers

*4 Corners Tour stickers * 20 or 20,000

*Bumper Stickers * Banners *

(Minimum orders apply depending size and type)

How May We Help You?

---

Business Details

Normal Hours of Operation are currently Monday to Friday 8AM to 4PM

Orders are put in the mail the follow Monday, Wednesday, or Friday after the day of purchase with Best Effort. These shipping dates are not a guarantee, simply an estimate based on light order fulfillment.

A confirmation will be sent to your PayPal provided email address confirming your order upon delivery to the Post Office.

We do have a 100% Satisfaction Money Back Guarantee. We will do our absolute best to meet the needs of every customer, every time.

Thank you all for your patronage and support of this continually great business!